Close X
Join our team
If you're an experienced UX strategist, researcher, or designer with a track record of excellence, who is interested in project-based work, we'd love to hear from you. We're always looking for people who can work directly and independently with clients and want to be part of a thriving community of UX consultants.

As an Antenna consultant, you'll enjoy a number of benefits, including:

 • Access to leading clients and varied projects
 • Freedom to specify your hours and availability
 • Membership in an active and supportive community of UX experts
 • Education credits for conferences and other training opportunities

If this sounds appealing, let's talk! If you're in the Vancouver area, we would be happy to meet you for coffee (or whatever you drink).

If you're outside the Vancouver area, please contact us at hello@antenna-ux.com and tell us about yourself.
Thank you. We will get back to you within one business day.
Oops! Something went wrong while submitting the form.
The UX expertise you need,
when you need it
Antenna Consulting is a specialist consultancy that offers organizations experienced user experience (UX) strategists, designers, and researchers on a project basis. Based in Vancouver, BC, we provide the UX skills and people you need to successfully deliver your projects.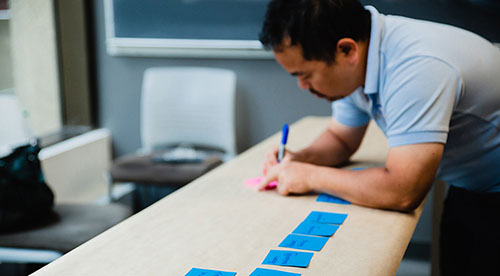 UX Strategy
If you need outside expertise to generate ideas, set priorities, or set direction for your project, our UX strategists can help. We work to understand your goals, and then craft a plan or roadmap that best meets those requirements.
‍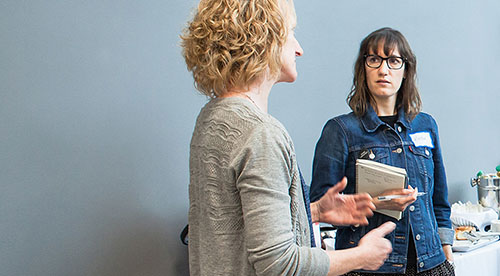 UX Research
Our UX researchers can help you ensure that your product or project meets your users' needs. From usability testing to ethnographic fieldwork, we provide a full range of qualitative research services so you can better understand your users and their needs.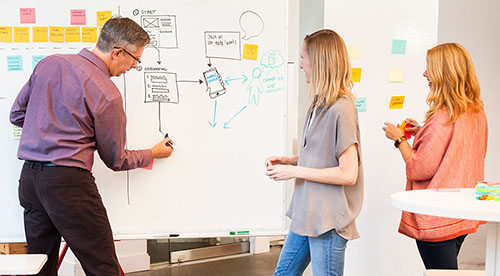 UX Design
If you already have a strategy or plan for what you need to create, but lack the internal resources required, our UX designers can realize your vision. We synthesize business and user requirements to design highly usable and useful products and experiences.
‍
WHAT OUR CLIENTS ARE SAYING
"With Antenna, you get to work with senior and highly experienced UX practitioners who hit the ground running and deliver results."
"Antenna places the appropriate designers within our team for both short- and long-term engagements quickly. They understand our culture and the UX skills our projects require."
"If you're looking to increase value by creating a better experience for all, the Antenna consulting team is your answer."
"Anthony really listens and asks the right questions to ensure you get the best possible match for your UX needs AND company culture."
Our Team
Anthony is one of Vancouver's most experienced and respected leaders in UX and interaction design, with more than 20 years of experience of problem solving, design, and leadership. Prior to founding Antenna Consulting in 2015, he worked with a diverse array of clients, including TELUS, Starbucks, and Best Buy, while at Blast Radius, UX Guys, and other leading Vancouver agencies.

An active member of the Vancouver UX community, Anthony is an instructor in the IDEA School of Design at Capilano University in North Vancouver. He also regularly supports and presents at local UX events.
Anthony Hempell
President and Managing Director
Sources the root of the challenge
to mend and enhance user experiences
‍
Empathizer, Organizer,
Creature-enthusiast
Audrey McAngus
Senior UX Consultant
Maps business and people's needs
to shape intuitive products
‍
Outdoor-lover, Life-enthusiast,
Coffee-addict
Frauke Seewald
Senior UX Consultant
Understands user motivations
and behaviours to inform
and uncover good UX

Mom, News Junkie,
Chowhound
Berenice DeGusti
Senior UX Researcher
Translates user research into
strategic design solutions

Triathlete, Introvert, Oenophile
Claire Moller
Senior UX Consultant
Solves complex problems
through simple design

Petrolhead, Coffeeholic,
Sneaker-addict
Derek Lau
UX Consultant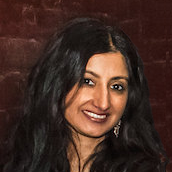 Crafts impactful designs and
experiences that inspire

Latteholic, Creator, Hiker
Sonia Johal
UX Consultant
Uncovers unmet user needs and
designs useful, engaging
digital products and services

Cyclist, Cat-lover,
Netflix-watcher
Kirsten Hall
Senior UX Consultant
Designs scalable solutions with passion,
compassion, and empathy

Cat-lady, Artist, Acrobat
Renée Mak
UX Consultant
Designs digital experiences
that deliver great value
and delight customers

Mom, Avid Crafter,
Day-dreamer
Vivi Prasetia
UX Consultant
Creates engaging digital experiences
through strategically-crafted UX

Freediver, Dad,
Dog-lover
Thomas Gehring
Senior UX Consultant
Researches people to simplify
products and services, and designs too

Amateur Photographer, Music Nerd,
Londoner
Gus Waller
UX Consultant
Takes joy in producing beautiful,
responsive, accessible designs
with usability at the core

Maker, Noodle-lover,
House-porn Addict
Kim Morrice
Senior Visual Designer
Leads teams through user discovery and
design to deliver truly great projects

Musichead, Cyclist, 
Gardener-in-training
Shawn Rafuse
Senior UX Consultant